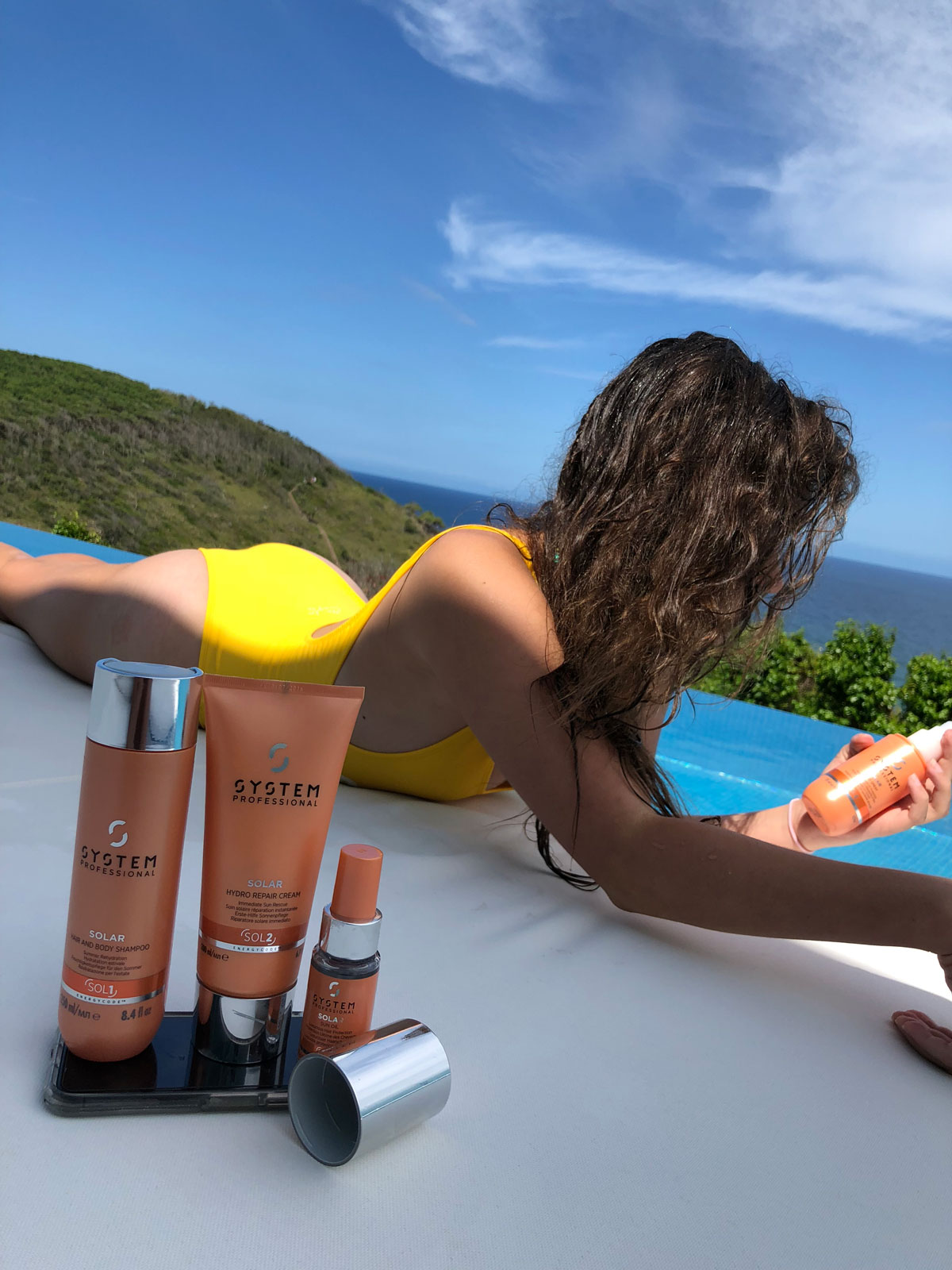 05 Feb

Summer hair rules!

Over the Summer months we hear it all the time… "my hair feels dry, my colour is fading…. Why is my hair green?… its summer, its hot and all we want to do is jump in the pool and be outdoors with our loved ones and families, it's the only way to cope with the heat. The only downside to this is the effects elements like sun, water and chlorine have on our hair.

A bunch of chemicals are added to our swimming pools to kill germs, but these chemicals can also be quite harsh on skin and definitely on our hair. The chlorine breaks down the lipids in the hair, these lipids are the film that protects the hair and act as the cement that keeps the hair cells together. When you break down these lipids, your hair then losses it's shine, flexibility, feels dry and straw like and makes the hair weak and prone to further damage. Hair colour is the first to be effected by chlorine as the chemicals oxidise creating a chemical reaction removing colour or changing the tone, most commonly it goes green eeeek ! 🤢

Other things to keep in mind are Ocean water which draws moisture out of the hair, water while traveling both internationally and interstate coming from different sources and contains different minerals that your hair is not used to and The UV rays from the sun bleaching the colour out of the hair and drying it out. All these elements combined leave the hair dry, porous and susceptible to damage.
But don't stress ! We have the solution!! It's tried and tested on Ed's recent holiday to the Sunshine Coast, lots of sun, sand and swimming ☀️🌊🌴

Tip 1: ALWAYS wash your hair with salon quality shampoo and conditioner as soon as you get out of the water to remove as much of the residue you can. We recommend Solaris Shampoo and Conditioner from the Wella System Professional Range.

Tip 2: Protect, use a product in your hair to protect it from the sun and water.. the range is like sunscreen for your hair. With UV filters and avocado oil guarding the hair against damage, colour loss and moisture loss. Then post sun and swimming cleansing to remove residue, restore moisture and reconstruct any damage.