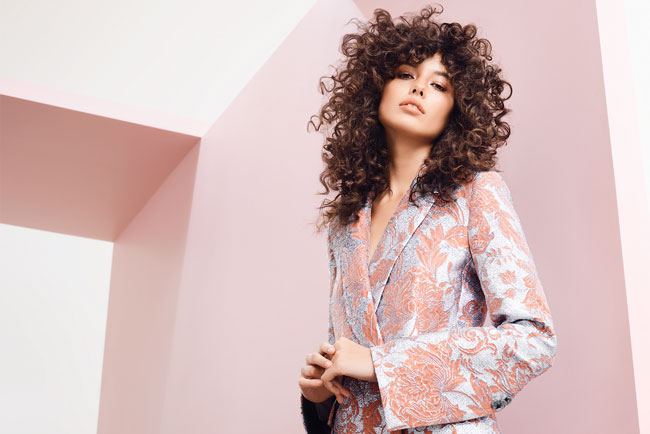 06 Dec

Divine Daze Season 20 Episode 12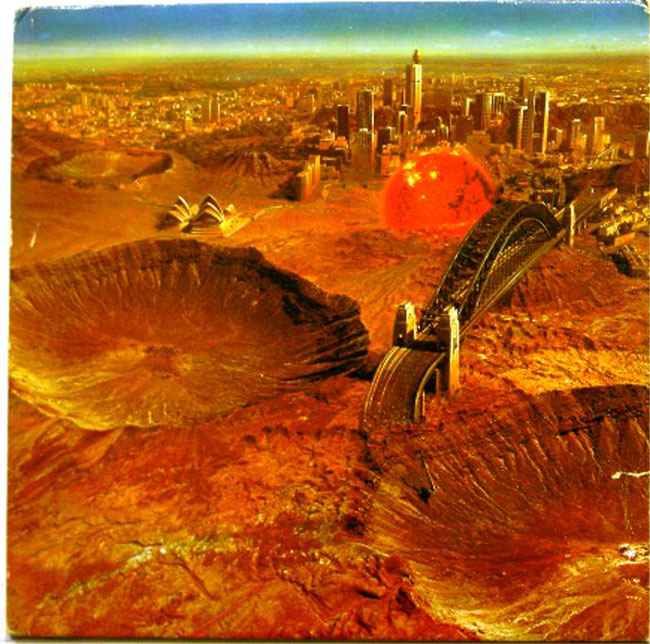 We are a bit late with episode 12 of Divine Daze, I must apologise, but last week was so unbearably hot it felt like my brain was melting. 44 degrees!!! That is literally hell on earth… for those who know how cool I keep the salon, I'm sure you can understand I was suffering. So I did what any sane person would do and got the "F" out of here. Saturday afternoon I was so happy to get on that plane and set off to Melbourne for the weekend. Now I see our first cyclone for the year has developed off the coast and although it posed no threat to our coast, I hope we get some rain to cool the place down. The North Qld Summer is definitely here!!
Cairns Summer. How to.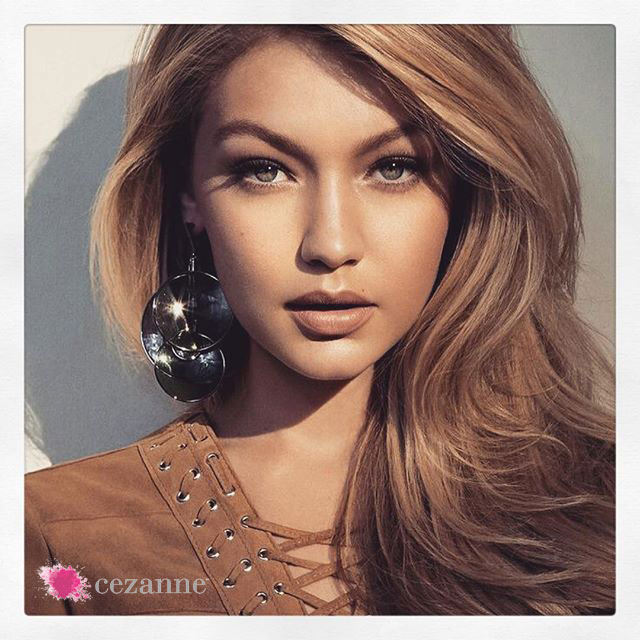 If you've live through Cairns Summer before you know the impact it has on your hair, those who haven't.. Well we're here to help. I would definitely say that the stylists at Divine are experts when it comes to fighting Humidity and protecting your hair from the harsh elements such as Salt water, Chlorine, our beaming sun and outdoor lifestyles. The best treatment I have seen to combat humidity is the Cezanne Smoothing treatment, it's an in salon service that takes approximately 1 ½ – 2 hrs and lasts 3-5 months depending on your hair type and what home care products you use. How it works you ask? the 2 main ingredients in the Cezanne Smoothing Treatment are keratin and Sericin. Keratin as you may know is a protein already present in our hair, skin and nails, as an ingredient it provides strength to the hair by healing and protecting from our harsh summer elements. Sericin is another protein produced from silk worms (I have been assured that no silk worms have been harmed during this process) it is responsible for the smoothing component in the treatment, it locks in moisture, protects the bonds and seals the hair in a more lustrous and smoother form. It also contains aloe vera, glycolic acid and a bunch of vitamins and botanical extracts, so it's actually really good for your hair.
Curly hair. How to.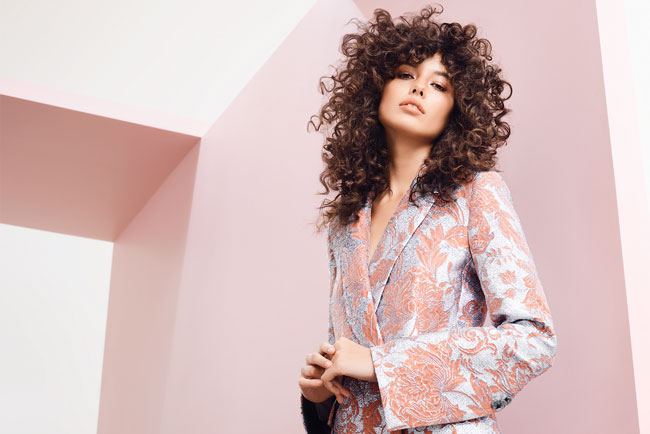 Now all my beautiful curly hair clients…. I know you're struggling. But like I said we are here to help, all you need is a good haircut, the right home care products, cold water and hold back on washing your hair (bet you weren't expecting those last 2). I have been running some experiments on my curly hair people and having them report back to me with their findings and these are the results.
I'm really good at cutting curly hair!! – I don't mean to brag but a good haircut is so important when it comes to curls, each day you never know what it's going to do but if you have that perfect shape with just the right amount of weight and layering your hair is much more manageable and you will be more confident to wear it out.
Good shampoo, a moisturising conditioner and a styling product to suit your curl type – if you have been reading Divine Daze for a while then you would know how passionate I am about using good shampoo, and the best thing is you don't have to do it that often but we will get into that in a second. Kevin Murphy's Smooth Again Shampoo is probably our most popular curly hair shampoo and conditioner, we also have The Smoothen range in System professional and as for styling products we have KM's Killer Curls, Killer Waves, Motion Lotion and Easy rider. In System Professional we have Curl Definer, Luxe Oil
Cold water (what the) – for ages I always wondered, why does everyone hair always look so good after they've been swimming…. Then I realised the water is cooler than say in the shower or at our basin. So I tested this theory and poured freezing cold water on one of my "guinea pigs" and you can actually see the hair pull itself into a perfect curl formation. It make sense too because one of the first things you learn as a hairdresser is Cold closes the hair cuticle and heat opens it, an open cuticle results in frizz!!
Stop washing your hair!! – again this is all about opening and closing the cuticle shampoo opens the cuticle and conditioner closes it, this is why your hair always feels fluffy after you wash it. So what you want to do is keep as much of the natural oils in there as possible. Brush your hair before you wash it and try and work those natural oils down the hair shaft. The when you shampoo don't scrub too hard, you want to try and keep those natural oils in there. Rinse out the shampoo and use a hydrating / moisturising conditioner or treatment and rinse with to coldest water you can handle.
Follow these 4 steps and your hair will be much more manageable in the summer months. Even if your hair is not curly, a good shampoo and a cold rinse is going to be beneficial to anyone hair.
Social media
I hope you have been following our Facebook and Instagram pages, if not you better get on!! We have been running a promotion in conjunction with the opening of the new Riley Crystal brook Collection Hotel. All you need to do is have your hair done at Divine it can be a cut, colour, blow dry whatever, get a selfie with your new do, post it to your Facebook and Instagram and tag us and 2 friends, simple as that. You then go into the draw to win 1 nights' accommodation for 2 people at the new Riley hotel. Competition closes this Saturday so make sure you enter asap!
The elephant in the room…
Finally I'm going to address the elephant in the room… Christmas is 3 weeks away and the last 2 weeks before Christmas are nearly full. So if you haven't made an appointment you better do it now. Caitlin is actually booked out for the last 2 Saturdays and the rest of us are not far off. Please, please, please phone now to book an appointment for your colours, cuts, smoothing treatments, facial waxing, tinting, spray tans and any Christmas party hair and makeups. We are doing extended trading hours in the last 2 weeks before Christmas so please let us know your schedule and we can squeeze you in somewhere. The days we are closed over the holiday period are as follows…
Saturday 22nd December – Last Day of trading before Xmas
Sunday 23rd December- Closed
Monday 24th December – Closed
Tuesday 25th December – Closed
Wednesday 26th December – Closed
Thursday 27th December – Open from 9am
Friday 28th December – Open from 9am
Saturday 29th December – Open from 8am
Sunday 30th December – Closed
Monday 31st December – Closed
Tuesday 1st Jan – Closed
Wednesday 2nd Jan Closed
Thursday 3rd Jan – Back to normal trading
Only Caitlin and Mariella will be here after Christmas. I'm off the Melbourne and Sunshine Coast until Tuesday January 15th and Lisa will be away from Christmas and back on Wednesday 16th January.
Finally I want to quickly sat thankyou once again to everyone for your continued loyalty and business. 2018 has been the best year in 20 years and we couldn't have done it without you guys…Thanks for another great year
Like shampoo through the hour glass these are the Divine Daze