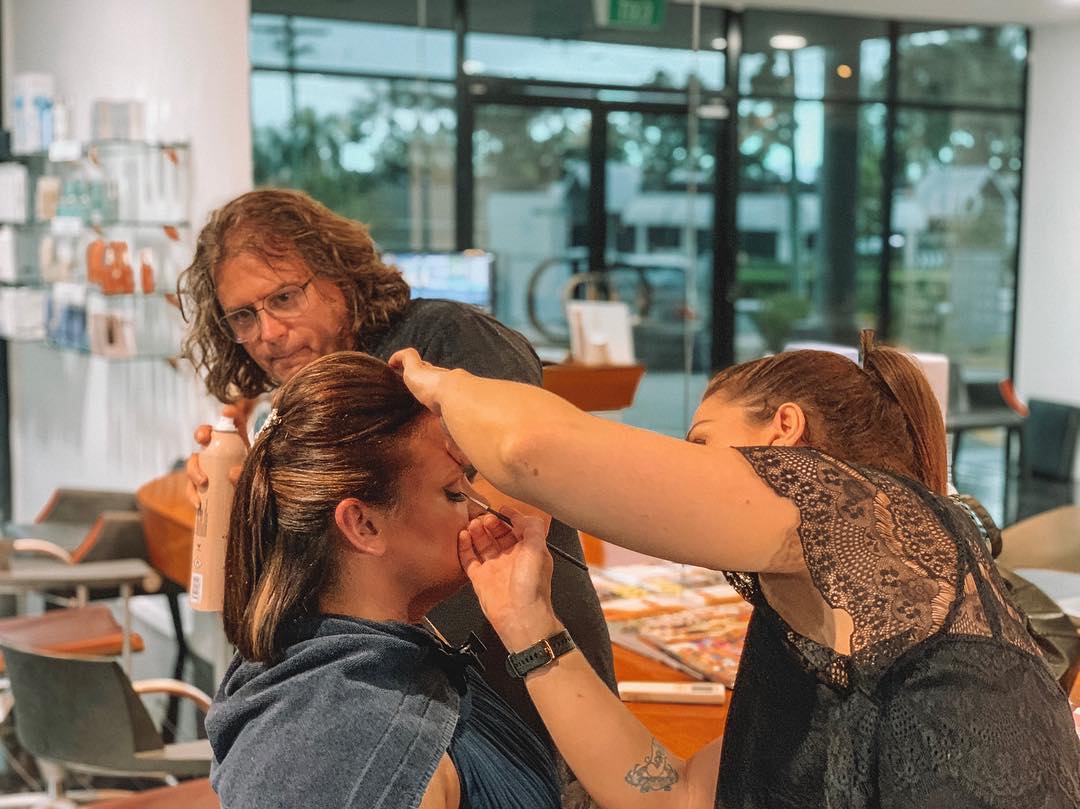 14 May

Divine Daze Season 21 Episode 04

Another Election is upon us, and once again it seems like everyone in Cairns has gone into hiding avoiding all the boring election BS that gets shoved down our throats in the months leading up to polling day. Lucky for us we are still busier than ever, which brings me to make a decision that has been hanging over my head for some time. After 3 years of the $100 psychological barrier we now actually will need to have a real price rise, everyone knows how busy we are and it's not because we are cheap!! It because we are amazing!! We are hungry to learn the latest techniques in our game, we love to try out the new products and tools and this in turn cost $$$. The reality is everything is continually going up, especially our running costs, over 20 years I have tried everything and the best way to go is to stay small providing a more exclusive personalised service to our clients. I enjoy working like this and so do the girls. This month we will be changing the price list not only to increase prices but to also fit in with our online booking.

Time for a change…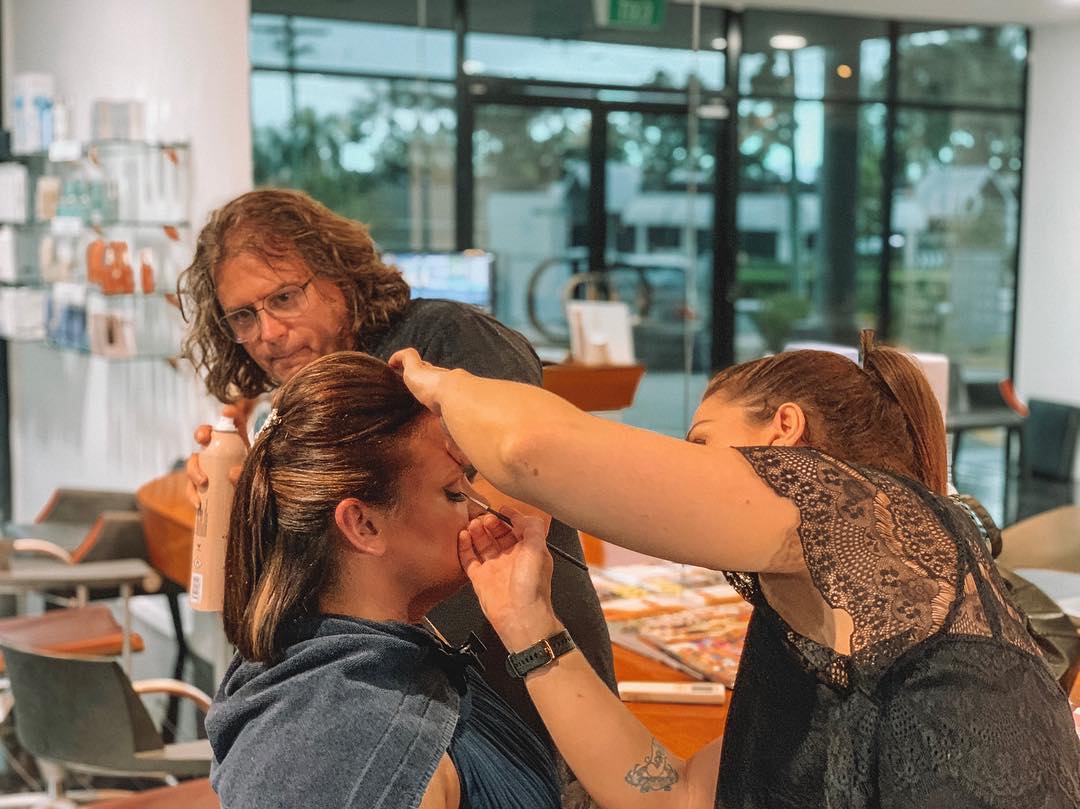 It seems like the hot summer is over, although we still have this rain hanging around a bit, the cooler days are definitely rolling in. With Easter passed it's the time of year when we don't have to worry about the humidity anymore!! We always tell our clients if there's that new shorter hairstyle or fringe you've been wanting to try now is the time to do it. Without the humidity everyone's hair sits so much nicer and when you're not sweating every time you step outside you can wear a bit of something around your face and not worry about how it's going to look at the end of the day. Also by doing it now you have time to grow it out before the humid months return again. In saying that the Cezanne smoothing treatment is a great service to have if you love your new look and want to continue with it over summer.
Never stop learning…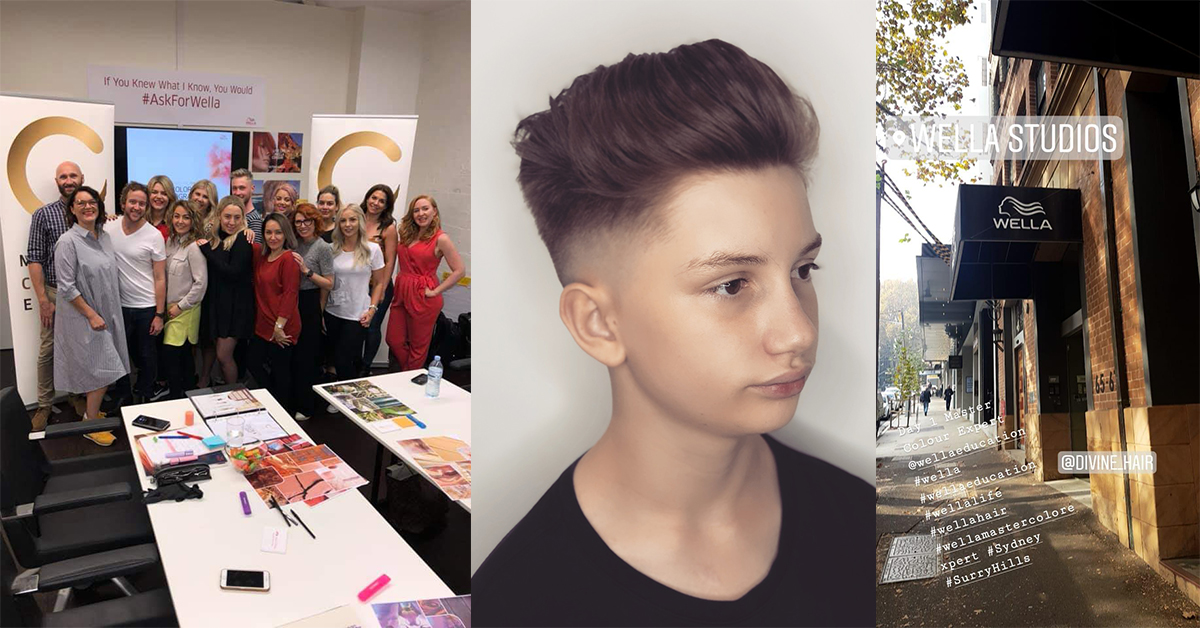 As we mentioned last episode, Caitlin has been away doing lots of travel this month attending workshops in Melbourne and Sydney. The first one to Melbourne at the start of April was a men's cutting course with 4 x Australian Men's Hairdresser of the year winner Uros Mikic (Check out his Instagram @uros.mikic). Uros has a salon in South Australia called Kinky Curly Straight and his men's haircuts are $125!! so it's pretty safe to say he's one of the best. Caitlin did a little training session with us the day after she got back and the haircuts are cool!!! They're on so on trend and for me to learn a new way of cutting men's hair is pretty exciting. These haircuts do take a little bit longer because it's like using a new part of your brain but it's worth it and it grows out really well. Then last week she was in Sydney for the first phase of the Wella Master Colour Expert Program. This is one of the best colour workshops available in Australia and the accreditation is recognised globally. Not only is she learning new techniques with some of the best hairdressers in the country but also the science behind colouring hair, expanding her knowledge of the entire Wella range and ultimately gaining the title of Master Colourist. The training consists of 3 days training every 6 weeks for 6 months and involves studying, workshops with guest artists, live models each day and a big exam at the end, so it's a pretty intense course. Will be well worth it in the end not only for us but for you guys as well.
Mother's day special…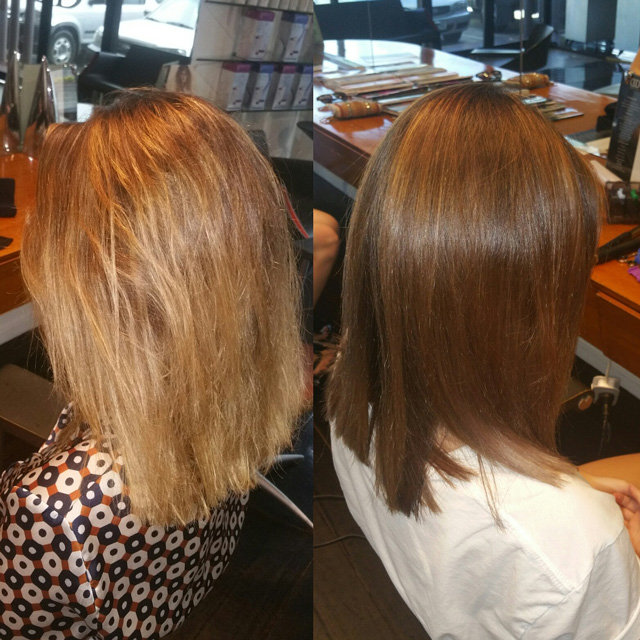 And finally in celebration of Mother's Day this month we are offering all the mothers out there a complimentary haircut with any Cezanne Smoothing treatment. The Cezanne is a Semi permanent smoothing treatment that uses silk proteins to fill the cuticle and eliminate frizz, making your hair smoother shinier and more manageable. It helps you to be able to wear your hair naturally just after you've washed it or cut your blow-drying time in half if you choose to style it. The Cezanne Smoothing Treatment is suitable for all hair types and is one of our top services.
That's it for now, until next episode.
Like Shampoo through the hourglass these are the Divine Daze