07 Aug

August Newsletter

What a stunning time of the year this is in Cairns. The Race Season is upon us with the first weekend of Cairns Cup on last Saturday. This year they are splitting it over the 2 Saturdays so it's on this weekend too, we have a couple of hair and makeup spots still available but they won't be there for long. Then we have Amateurs September 6th, 7th & 8th, please book in for that asap to avoid any disappointment and don't forget to book in your colours, cuts, spray tans, eyebrows, eyelashes all that stuff beforehand.
It was so busy last weekend!! They had Cairns Cup, Cairns Emergency Services Ball and does anyone know what that stupid bike race was they had down Collins Avenue right during school pick up last Friday afternoon… all it looked like was a bunch of bikes going around in circles where anyone could join in and random people walking around with bits of fence causing major traffic congestion and confusion.. Man was that a nightmare. The Service Station, Newsagent and the Butcher had to just close for the afternoon and the traffic was just a disaster. No one was told of the road closures and everyone was totally confused. The only notice we got was when they came to the salon asking for a $15-20k donation, they could've sent notices to surrounding businesses and the school. I dunno, maybe it is actually a really cool thing and I just don't know about it… if this is the case someone please enlighten me otherwise I'm kind of left here scratching my head.
The week before last I was in Melbourne for my friend Jaq's shoe sale at Miss Louise. Man, it was full on!!! But went really well. I was the door man, the line up to get in was out the door and around the corner pretty much the whole week and it was my job to let 2 people out and 2 people in. I even sold some shoes! and the girls got some too. All shoes fit perfect and everyone is happy, just what I like to see.
Fundraising

Perrottas at Barr St Markets held a Fundraising event for Ronald McDonald House at the end of July. My friend, Susie, asked me to donate a prize for the event. Ours turned out to be the Major Prize and the young girl was ecstatic when she won as any girl would be winning a brand new hair straightener. And I was ecstatic to find out the Mayor of Cairns was presenting the prize. I was unable to attend the event as I was in Melbourne but I heard it was a fantastic event for a great cause.
Wella Red Forum in Tokyo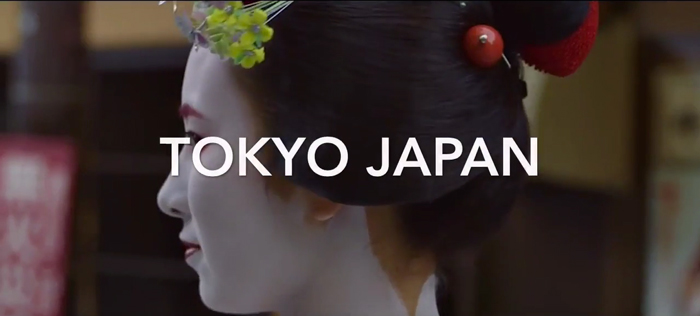 Caitlin and I are off again for the Annual Wella Red Forum, this year it will be held in Tokyo. We leave next Saturday 18th August and Return to Work at midday on Saturday 25th August. The Conference will be held at The Hilton Tokyo Odaiba, running over 4 days Caitlin & I get the first insights into new products and technology that will be launching in the coming year. They also provide motivational and guest speakers that never disappoint and always leave us feeling motivated and inspired. Not to mention we always have so much fun with Gala Dinners, activities (because we hairdressers can't sit still for long periods of time) and networking with other hairdressers and salon owners from throughout Australia and New Zealand.
Exciting news…
Some other exciting news (well I hope so anyway) is the Body Corporate are finally upgrading our building!! The upgrades have already commenced and painting of the building began yesterday. Over the next 7 weeks or so there will be lots of workmen around. It shouldn't affect us in anyway but the carpark could be a bit tighter so just be aware. I really hope it looks good in the end and in regard to our sign… well that might be a story for another time.
Ok another unusual cry for HELP can anyone sew or recommend seamstress!! in Melbourne we just go to the Russians and the jobs done perfectly by the next day for an unnoticeable cost. In Cairns I get a shit job that takes forever then the extortion of trying to get the basically useless garment back is violating. If you know of anyone reputable please let me know.
I think that's enough for this episode, until next time
Like Shampoo through the hour glass, these are the Divine Daze….