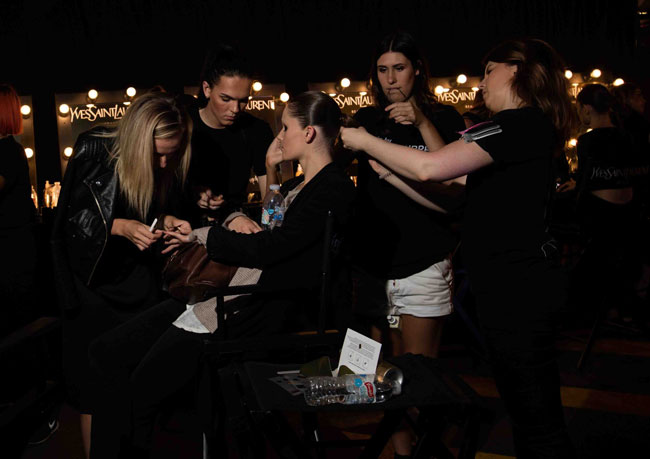 01 Sep

Divine Daze Season 19 Episode 09

Amateurs is this weekend!! I hope you have all booked in your colours and hairdo's, I think we may have 1 or 2 spots left for hair and makeup so if you haven't booked do it right now!! Haven't heard any goss around town lately, its been a bit quiet in Edge Hill lately but I have to say there is definitely a good vibe around Cairns. I think it's because the weather is nice and there's a lot happening around town at the moment.
South Africa
So I'm sure you're all itching to know how we went in South Africa!!! Well the short version it was amazing!! It was a long flight and I got sick with some global virus, but apart from that it was great. Our South African Story will be on our blog on the Divine website so if you're interested and want to see some great photos go and check it out. There are lots of exciting things coming next year with new colours, new collections and new products in Wella, Sebastian and Nioxin keeping the hairdressing industry moving forward with all the latest technology. As always we will be sure to keep you posted and up to date.
Whittemore House
If you're watching our social media page you would've seen Caitlin & Mariella were in Sydney yesterday for a Hair painting Workshop. If you're wondering what hair painting is, put simply think of balayage and ombre but with more dimension. An old friend of mine Victoria Hunter, Co-owns a Salon in New York called Whittemore House (Instagram). She has been hair painting for like 20 years and has just developed her very own powder lightener especially designed for this technique, so there is nothing like this on the market. When Caitlin and I were in Hong Kong waiting for our flight home, she popped up on my feed and saw she was holding workshops in Australia!! We had to book it straight away and lucky we did because 10 minutes later it was sold out. This hair painting technique is much quicker but there is much more technique and science behind it. You can create anything from soft fine baby lights to heavy strong almost solid blonde looks. The girls were lucky enough to bring home some of the powder lightener to play with and have come back very inspired and excited to try this new product and technique.
Fashion Week
I always say the second half of the year is way more fun than the first half and this year has definitely taken the cake!! After South Africa then Sydney, I'm off to Melbourne with Mariella for Melbourne Spring Fashion Week. You might remember Mariella was part of the Kevin Murphy Session Styling program earlier this year and as a Gold Key Session Stylist so we made sure we got her on the team for the biggest fashion event of the year, Kevin himself will be there for this one so he got me a pass backstage as well. So we're leaving late Wednesday night 6th September to be ready for an early start on Thursday morning then it will be all day styling till the end of the show. Keep watching our Instagram story for the latest and I'll take as many pictures as I can. I will be back for work the following Tuesday feeling pumped and inspired.
Top of the Lake
My favourite TV Shows for this episode is Top of the Lake season 2 on Foxtel starring Nicole Kidman and of course Game of Thrones Season 7….
So that's enough excitement for this episode I think, until next time.
Like Shampoo through the hourglass, these are the Divine Daze